Fred Fisher's Light Rein Horses Blog
Look at all the Winners on our Team at the February Blue Ribbon Show!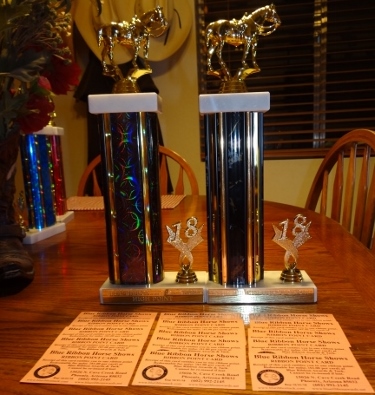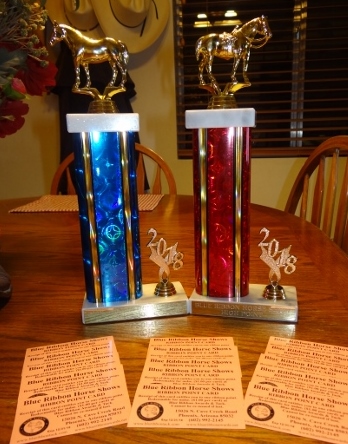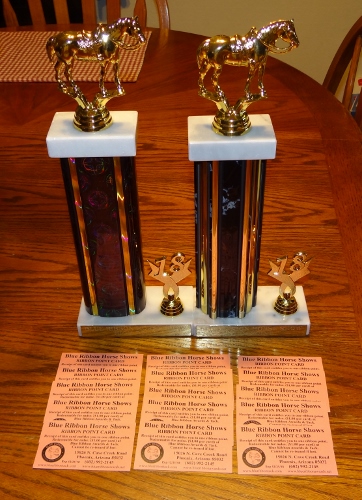 The February Blue Ribbon Horse Shows show was fantastic for #TeamLightRein! Molly Fisher won High Point under both judges in the 19 and Over Western division! Kaitlyn Fisher also won High Point under both judges in the 18 and under Western division! Natalie August was ALSO High Point winner under both judges, Ranch Division! Kevin Kuzma won Reserve High Point under one judge in the Ranch division! Richele Carroll was 4,5 in Walk-Trot Horsemanship! That's 3 members of our Team who were High Point winners under both judges in 3 different divisions, as well as 1 Reserve High Point winner, plus top 5 placings in the walk-trot division at this show! We're SO proud of ALL of our Team! #RideOn!
A VERY cute new member has joined our Team!
Team Light Rein welcomes a brand new member to our ranks! Introducing "VS Cloud Dancer", a bay filly by VS Code Red, born February 27th! Congratulations to owner Kristine Miller! We're very excited about this new little girl!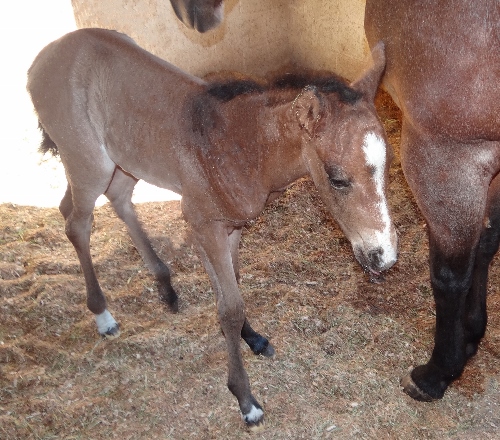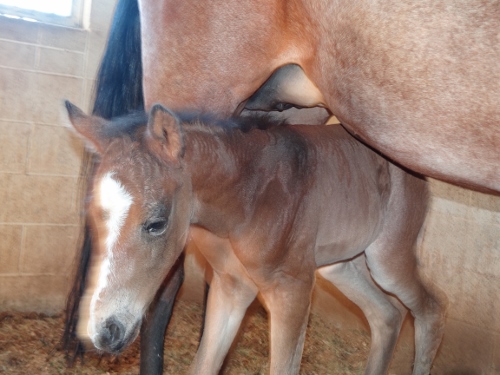 Just a few hours old, and already she's absolutely beautiful!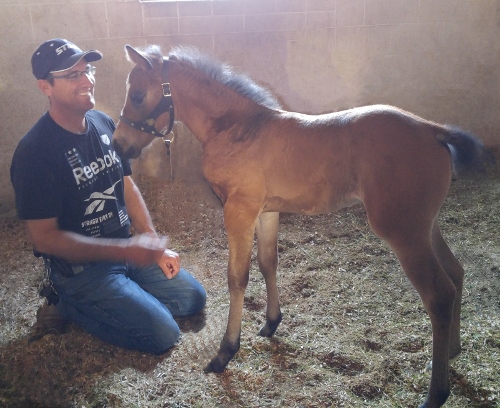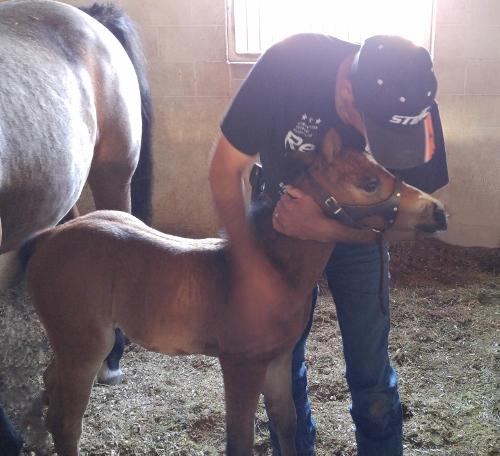 At 12 days, she's filling out nicely, and already learning the ropes!
SIX Members of our Team Honored at the Annual Blue Ribbon Horse Shows Awards Banquet!
#TeamLightRein really cleaned up at the annual Blue Ribbon Horse Shows awards banquet this year! In the Ranch Horse division, Kevin Kuzma was Champion, Natalie August was 3rd, and Linda Vecchetti was 4th! Richele Carroll was Reserve Champion in the Walk-Jog 11 & Over Division and 4th in the Walk-Jog All Ages division! Kaitlyn Fisher was 3rd in the 18 & Under Western Division and 4th in the Halter Mares 3 & Over Division, and Molly Fisher was 3rd in the 19 & Over Western Division and 6th in the Halter Geldings and Stallions 3 & Over Division, in spite of missing several shows while her horse was recovering from a suspensory issue! We are SO proud of ALL the members of our Team! Way to go, #TeamLightRein! #RideOn!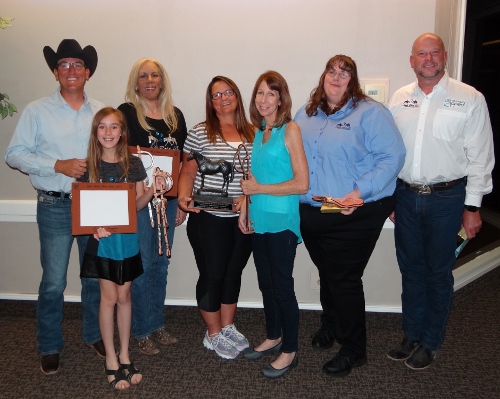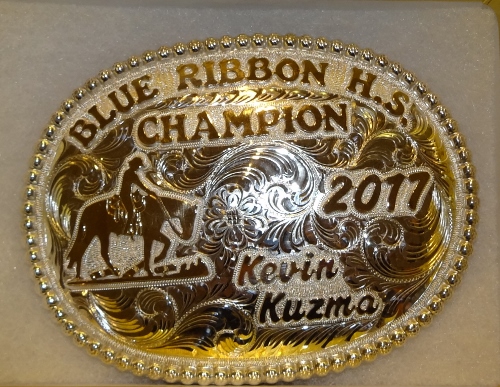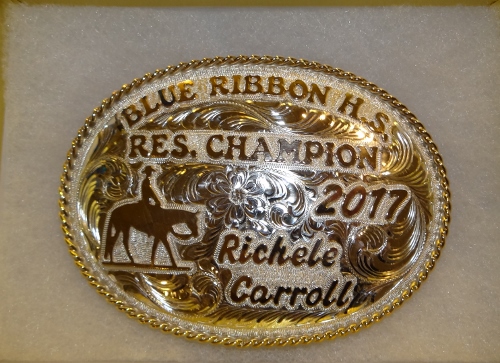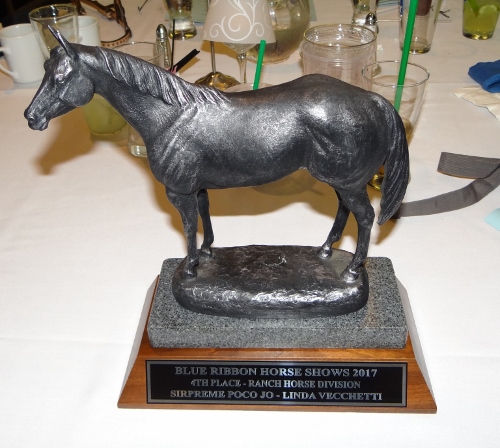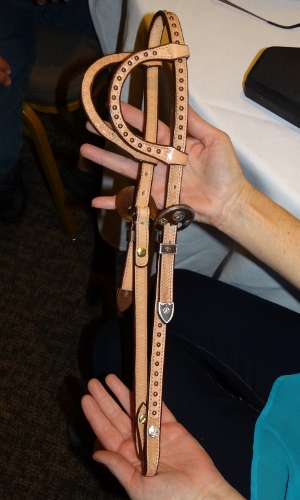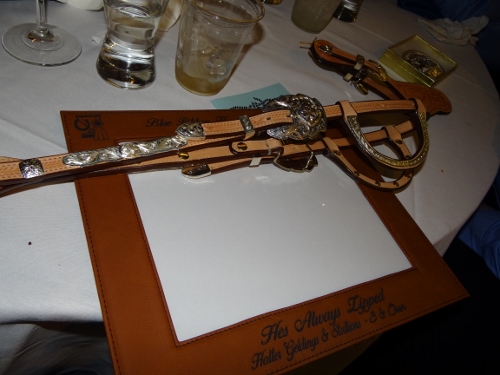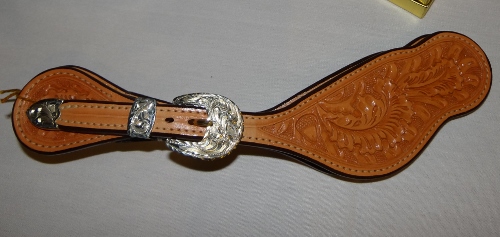 No Bling, LOTS of Ribbons!
Wow! #TeamLightRein had a fabulous show at the Feb. AzQHA No Bling show! Molly Fisher and "Wesley" placed 1st in all three of their classes, Amateur Showmanship, Level 1 Western Pleasure and Amateur Western Pleasure! Kevin Kuzma and "Hank" placed 2nd in Anyone Can Ride Ranch Riding and 3rd in Level 1 Ranch Riding! 10-year-old Kaitlyn Fisher and "Maddy" placed 1st in Youth Level 1 Trail, 4th in Showmanship, 3rd in Western Pleasure and 4th in Horsemanship! GREAT job, Team! #RideOn!