Light Rein LLC Performance Horses
2023 Arizona Quarter Horse Association Vice President and 2020 AzQHA Most Valuable Professional Horseman, Fred Fisher is one of Arizona's Premier AQHA Professional Horsemen.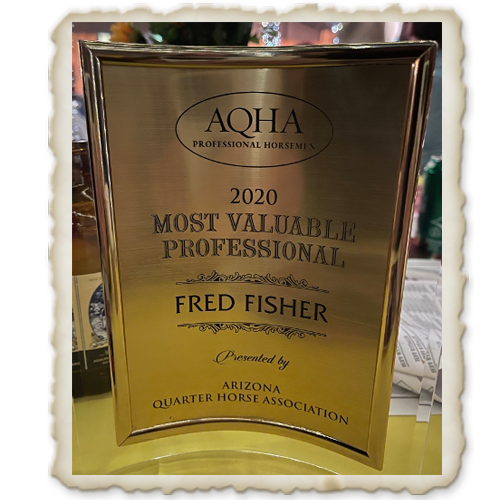 A talented trainer of both horses and people, a skilled farrier, and a member of the AzQHA Board of Directors, Fred's services are highly sought after, and his reputation for excellence in his gentle training methods, expert farrier service and volunteer community service is flawless. Fred landed, literally, on the path to becoming a Professional Horseman when he was 13 years old in Chandler, Arizona. If your first horse experience was jumping on a neighbor's unbroke horse, getting bucked off and breaking your arm in 3 places, would you think you would end up a Professional Horseman, training horses for a living? Fred did! Fred waited the 6 weeks until he got his cast off, took his first riding lesson, and the following weekend he competed in his first horse show. He was hooked for life.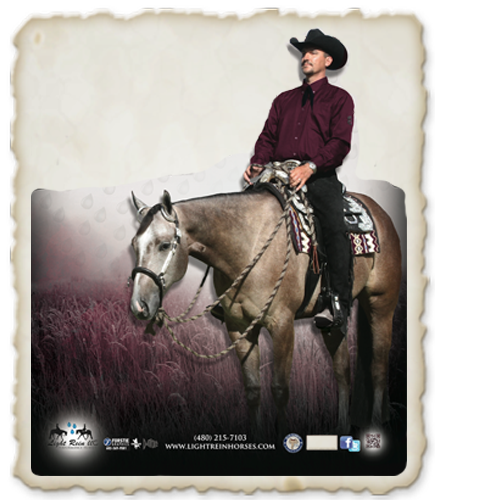 Whether it's training Quarter Horses and Paint Horses for showing in AQHA or APHA in Western and English disciplines including Western Pleasure, Horsemanship, Trail, Western Riding, Ranch Riding, Reining, Hunter Under Saddle and Equitation; In-Hand events including Halter and Showmanship; or for just having a calm and safe trail horse, Fred teaches horses of all breeds the same basic skills. It's how he goes about this process that makes his training program special for both horse and rider.
Fred's patient and subtle methods have produced success with all ages and types of horses and their riders, at all levels, in nearly all disciplines. Once the foundation is built for the horse and then the rider, the partnership can do practically anything!
Team Light Rein has won multiple awards and has competed at the highest level horse shows in the world, including the AQHA World Championship Show, the AQHA Select World Championship Show, the NSBA World Championship Show, the All American Quarter Horse Congress, the AQHA Level 1 Championship, the EMO Western States Championship, the AQHA Region 7 Regional Championship, Arizona Sun Circuit, Arizona National Horse Show, Arizona Fall Championship, Scottsdale Classic, Las Vegas Silver Dollar Circuit, Del Mar California's Sun N' Surf Show and The Reichert Celebration, to name a few.
Click on the Winner's Circle tab above for more details on our Winning Team, the Show Calendar tab above for upcoming shows, and check the Fred's Blog tab at the right for other great information. Click the Testimonials tab above to see what Fred's clients say about him.
Would you like your horse to improve in any of these areas?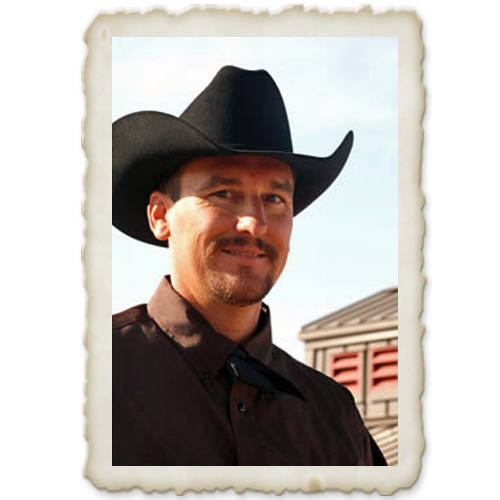 Showing-show ring behavior/improvement of existing skills/learning new skills

Listening to the rider's cues in any situation

Trailer loading and unloading

Standing tied

Standing calmly for the farrier

Ground manners in any situation

Grooming issues

Confidence (horse &/or rider)

Respect for people
Fred will help you establish the kind of relationship with your horse that you have always dreamed of!

How often do you find a trainer that is a skilled Farrier as well?
Long ago, Fred decided that he, himself, could best determine the shoeing needs of his horses based on his expertise in assessing their movement from a training aspect. Through study, apprenticing and attending clinics, he became a skillful Farrier. Fred shoes a wide range of horses, from Mini's to Draft Horses and foals to adult horses. He offers a wide range of services, from simple trimming to corrective shoeing.
Contact Fred: Fred is now training horses and people at beautiful
PINNACLE PEAK EQUESTRIAN CENTER
3701 E PINNACLE PEAK RD, PHOENIX, AZ 85050
Click on The Facilities link for more information, photos and location of our beautiful facility!
Phone: (480) 215-7103 Email: Fred@LightReinHorses.com