Testimonials for Light Rein LLC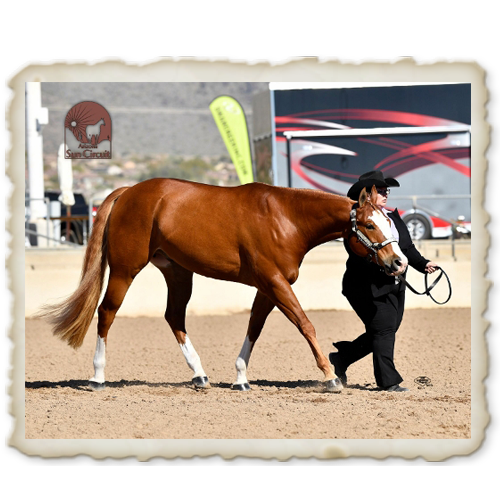 "Leaving Light Rein is one of the hardest things I've done, and I wouldn't if virtual training was a thing, however a cross country move forces the decision. Light Rein and Fred Fisher is everything a training program and trainer should be. It's a family environment through and through, tailored to the horse and riders needs/ goals. Working with Fred is more than just horse training. He takes the time to get to know each individual person and how they operate, not only with their horse, but also as a human. I found this incredibly unique and unlike other training programs I had been a part of as it really helps in finding success in and out of the show pen.
My horse had a rough start to his riding career, however, in the short time he was in full time training, Fred had him on the right track. It was incredibly important to me that after a very solid foundation with Fred, that I take my horse home and reconnect with him and learn to handle my "new" horse. We hauled back for lessons weekly and we grew exponentially as team. We were just really finding our stride when my family decided to relocate.
I will be forever grateful to Fred for establishing a solid foundation on my young horse and helping us fine tune his training together. My horse is a willing show partner and I can't thank him enough for his knowledge, patience, and time. All of Team Light Rein really embodies a friendly and welcoming atmosphere and I very highly recommend them when looking for a trainer for you and your horse.
"
---

"A few years ago someone told me "maybe one day I'd show at their caliber of a show" assuming I wasn't as good as they were! I thoroughly enjoy proving people like that wrong! My sister and I stepped out of our comfort zone this week and showed at one of the biggest AQHA shows there is...Sun Circuit! Not only did I maintain my composure (not an easy feat for me
), but I had one of my best shows yet! I had my highest ever Showmanship scores amongst some of the toughest and top competitors in the US. On top of that Shelbi placed 1st(yes...1st, holy moly) through 6th in Amateur Aged mares halter!! This mare proves time and again how truly awesome she is! I appreciate those who genuinely support us! Most importantly thank you Paul and Ashley for being there through it all! Thank you to my trainer Fred for all your amazing help and the rest of #teamlightrein!"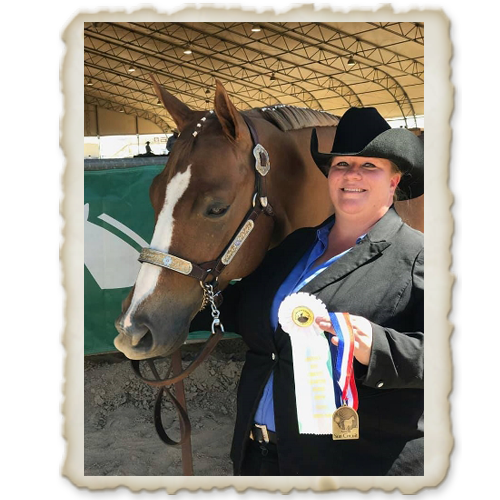 -Amber Schuttey via facebook

---

"Trainer Fred Fisher, Light Rein Performance Horses, is absolutely amazing! At the age of 73, after a 25 year lapse, I returned to riding under the guidance of Fred Fisher. A year later I have a horse in training with him and have achieved levels beyond my expectations. I highly recommend Fred. He is passionate about his work, dedicated to promoting safety, instilling confidence and education in both horses and riders. Thank you Fred!!"
-Christine Clark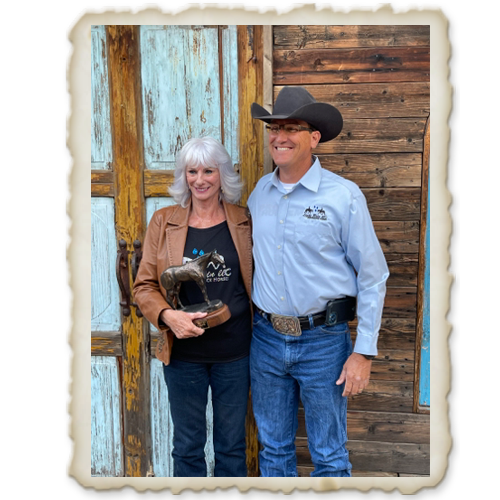 ---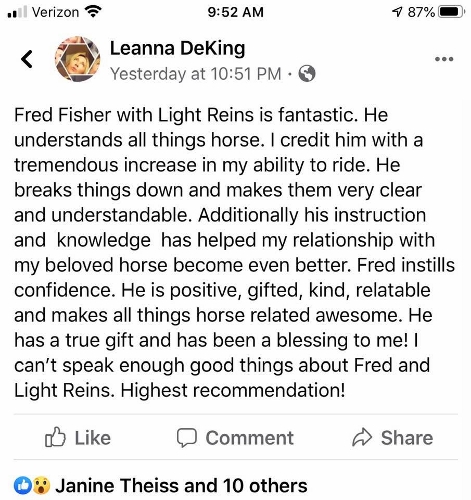 ---

"I was looking for a horse trainer that not only trained my horse, but help teach me how to ride my horse better and more correctly. "Light Rein" Fred Fisher, has the ability & concern to see & communicate to riders. Fred's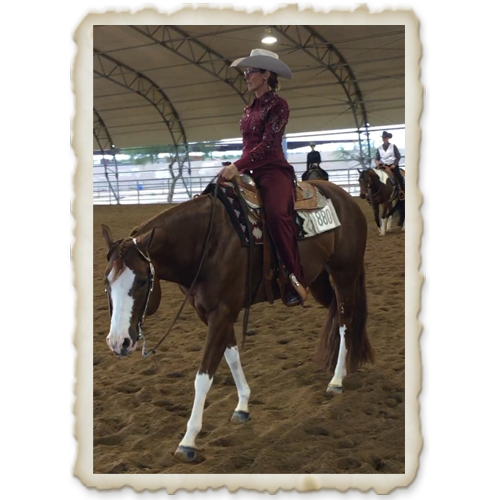 techniques & skills are applied to every rider. Fred enforces soft & quiet hands. Fred has unimaginable patience and builds the confidence in a rider. Enjoyed past riding and looking forward to more riding with "Light Rein" Fred Fisher."
-Carla Vetter, Bismarck ND
---

"I take lessons with Fred now. I've ridden a lot of places and I can wholeheartedly say that Fred is the best trainer I've ever been with. I was almost in tears at my first lesson because he was so amazing and I learned so much. SO glad I chose him!"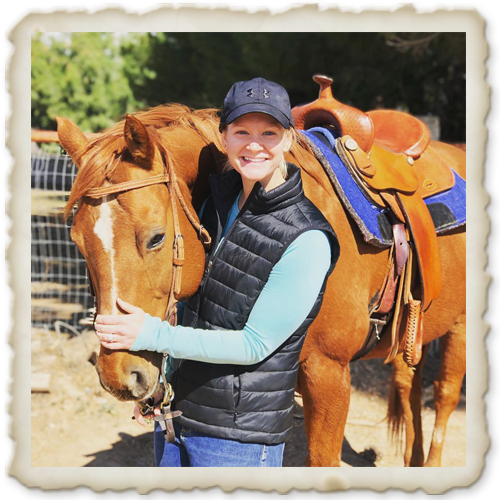 -Allie Miller via facebook recommendation

---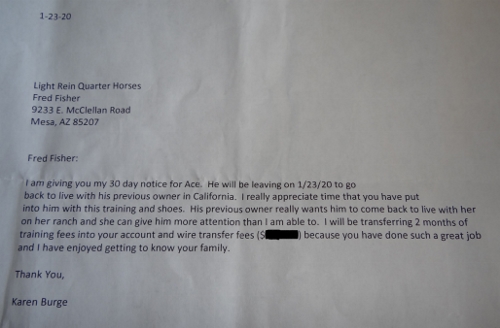 How many trainers can say they have been paid DOUBLE their last invoice to a customer, simply because the customer is happy with their service?? This customer also gave us several thousand dollars' worth of show clothes free! Thank you Karen! We enjoyed having you as part of our team and you will be missed! #RideOn!
---

"I have been riding most of my life but had taken the last 5ish years off due to life in general. I recently moved to AZ from MO and wanted to get back into it. I found Fred and Light Rein and got a lesson scheduled. Fred is a fabulous teacher and really good at pin pointing what needs to be changed/improved. The horse he put me on was a great, high quality horse (and she sure let me know my flaws - to say I'm rusty is an understatement!) I can't wait to go back again! Thank you Fred!"
-Cynthia Charleville via facebook recommendation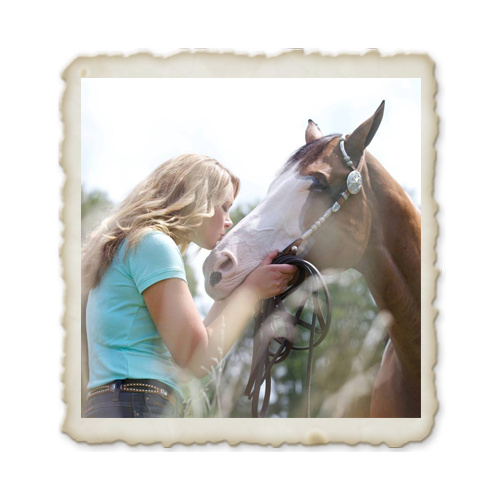 ---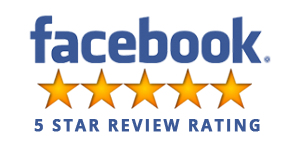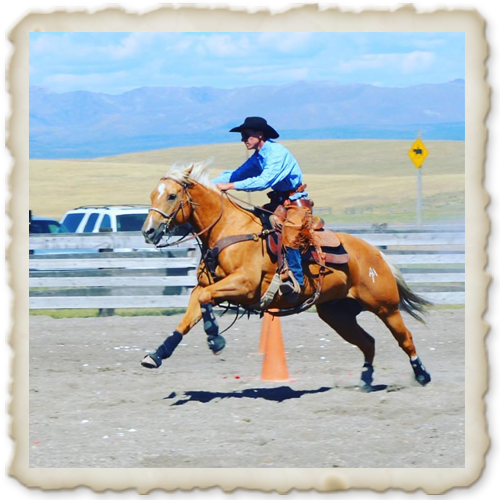 ---

"Fred is an amazing horse trainer. Been showing 12 years and he is the the most professional, considerate, and conscience person. The horses are happy and successful in the ring. So am I, as I have been instructed on horses position and mine, which makes for success. My long drive to Light Rein is worth every mile. thx Fred Fisher"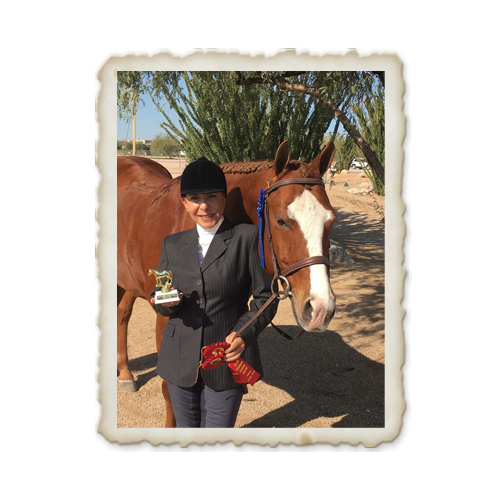 -Delia McCormick via facebook recommendation

---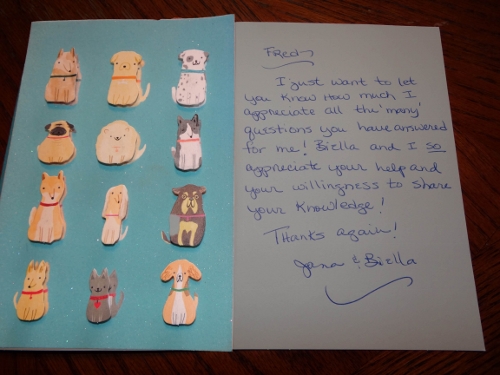 Jana, one of the boarders at our barn, sent Fred this very nice Thank You note!
---

"I took my young horse to Fred last winter for some training. Fred did a great job with her and fixed some problems I was having with her. Also helped fix some bad riding habits I've developed over the years. Hope to see you again this winter Fred.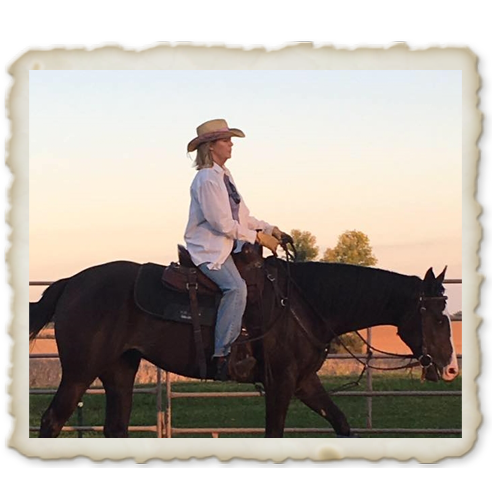 Thanks Fred"
-Barb Traxler, winter visitor from Minnesota via facebook recommendation

---

"Would like to thank Fred Fisher and his wife Molly for a good time at the Blue Ribbon Horse show this past Sunday. I got to show my 2 year old that Fred has in training these last two months. So impressed with Fred's training skills. His teaching skills makes it easy for the rider to understand how he wants you to ride your horse. I would recommend him to anyone looking for a trainer.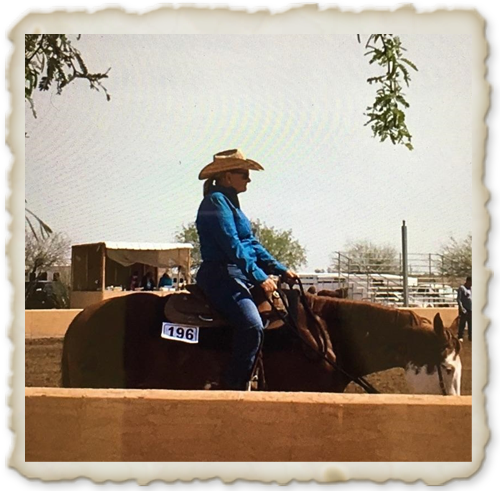 Laurie Long
Snowbird from Iowa"
-via facebook 5 STAR Review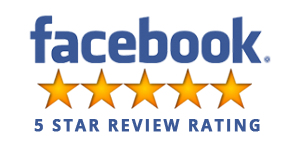 ---

A very nice Thank You card and Starbucks gift cards were given to Fred by one of our lesson clients , Rosalie Warrington, who took lessons from Fred while visiting from Canada.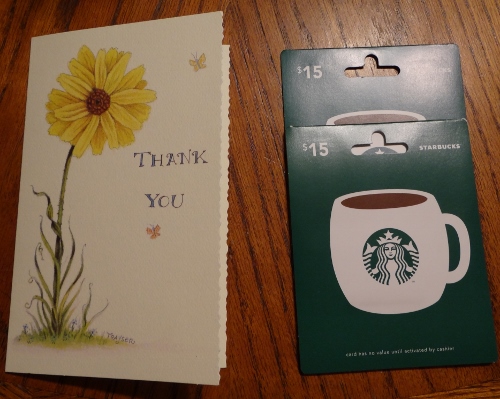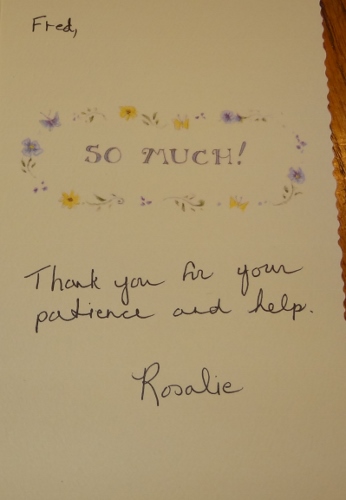 ---

This beautiful letter, hand-written by 13-year-old Lexy Santos, was found in our tack stall in Las Vegas after Lexy and her mom Alison left for home.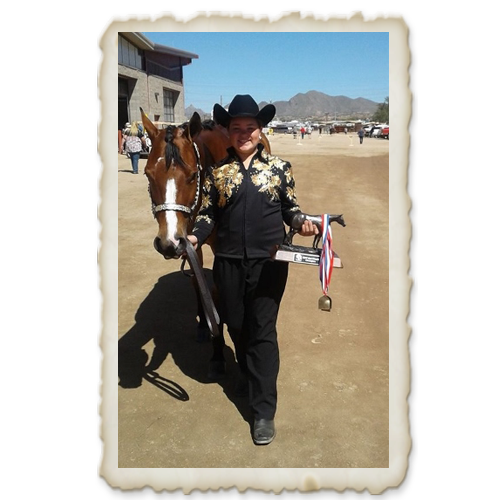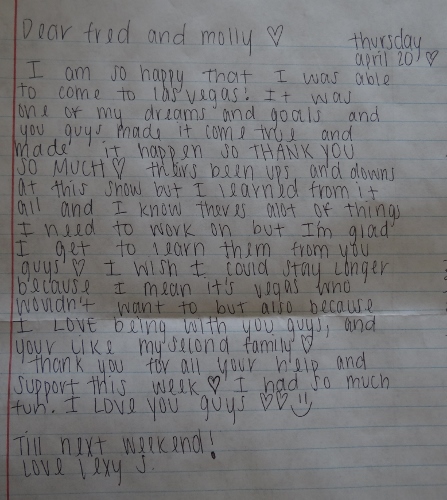 ---

"Fred is the best trainer ever!!! I like to give credit where its due. Only wish that I could be part of your great team. Keep up the great work!!!"
Kathleen Longford -via facebook
Client from England who takes lessons from Fred when visiting the US
---

"Please add Reba's 2 circuit champs to your list if you haven't already. She had a clean sweep of the open and amateur aged mare classes and earned enough points to finish her amateur halter ROM and qualify for the 2016 AQHA World Show. Thanks, Light Rein!"
Cathy Rymer -via facebook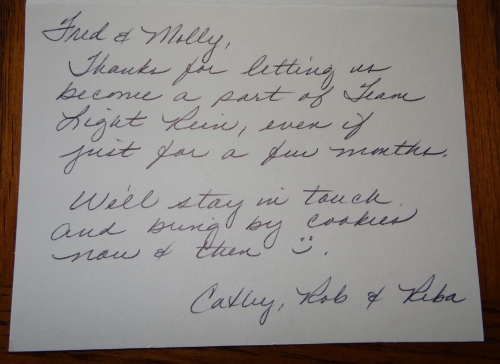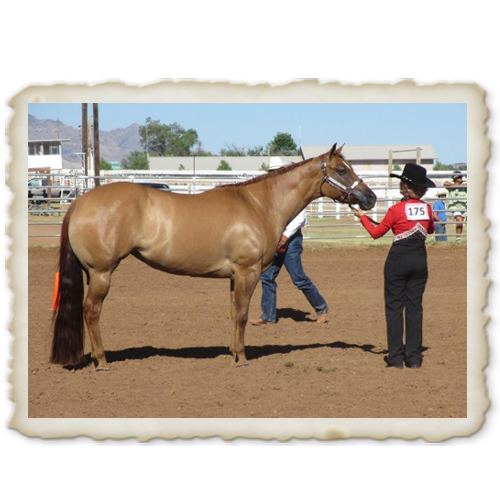 ---

"Light rein is a wonderful family to be around. Fred the trainer goes above and beyond all expectations. We are so happy to be with them."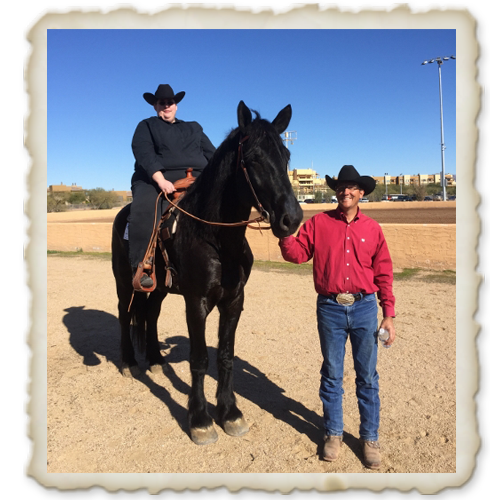 Tim Carroll -via facebook
---

"A wise trainer aka Fred once told me that you know your riding correctly when your horse is the one that a stranger watches under saddle and says they want to ride that horse. I had that moment this weekend... when riding in a very busy arena at Horseshoe Park with many unruly horses, very green horses and riders. Duke was behaving like a prefect gentlemen with all the craziness. As I exited the arena I was stopped by a 'trainer" and her client and told how awesome Duke and I looked out there, that Duke was their Dream horse. They were there watching another horse to possibly purchase but could not take their eyes off Duke and wanted to jump on him. I did tell them he has a very naughty side and it's a work in progress. I apparently was hiding it well.😊It's a great feeling when you finally have that moment."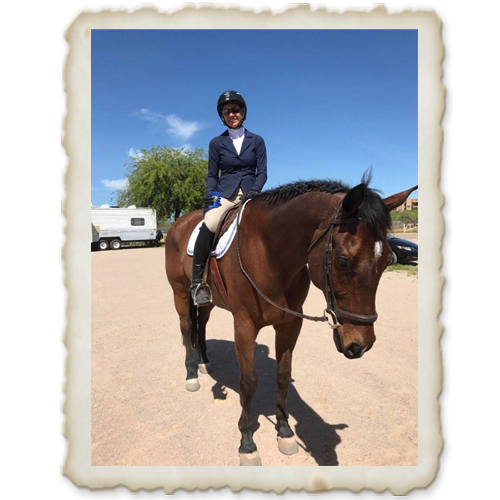 "I am so grateful for Fred as he was and continues to be paramount in my riding. He taught me patience, finding my correct seat, being 100% lighter in the hands and NOT clamping with my thighs, not to mention pairing me with Duke. He may be a bit naughty at times but I would not change a thing. Bad habits are so easy to come by but so hard to break. Looking forward to our next outing and so proud to be part of this great riding team."
Susan Albert-Ritts -via facebook
"Had an AWESOME ride on Duke this morning!! Did not have to set his head but once both directions at canter and trot-jog. He was driving nicely from behind at a good cadence. J J J. It was such a great feeling!!!!!!!
Not sure if I told you lately but THANK YOU for helping me become a better rider. I know I still have more to learn but with your guidance, encouragement and patience I will continue to grow. You r greatly appreciated and a very rare horse trainer. Those who work with you are lucky and blessed." JJJJJJJJJJ
Susan Albert-Ritts
---

"
I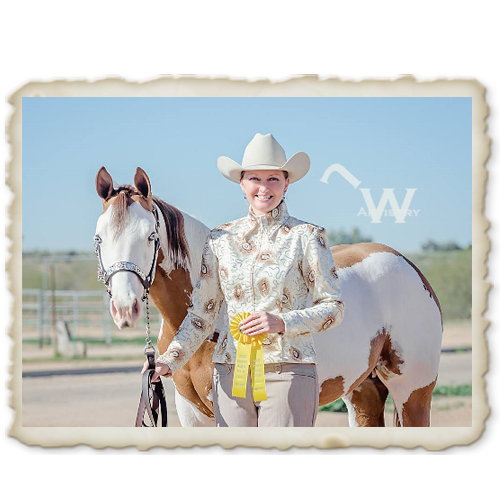 wanted to thank Fred for an awesome first show with "Mabel". We won the in hand trail class and placed third in halter our very first time out. With just a few months of lessons, I am so proud of all that we've accomplished so far. I'm so honored to be a part of your team..."
Lisa Clawson

"Baybe says "thanks for always keeping my feet well trimmed and ready to run even when I am a pain in the butt!" Getting ready to run in a few!
-Came home with nothing but blues!"
-Very kind words posted on our facebook page by Cassidy Parham, one of our farrier clients.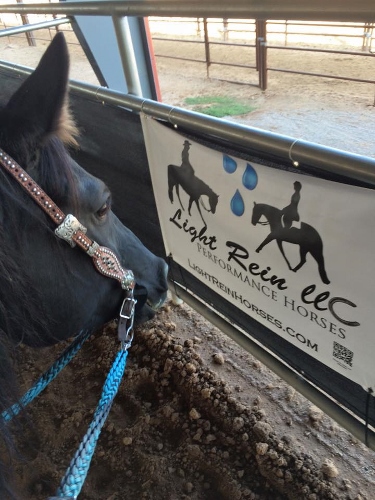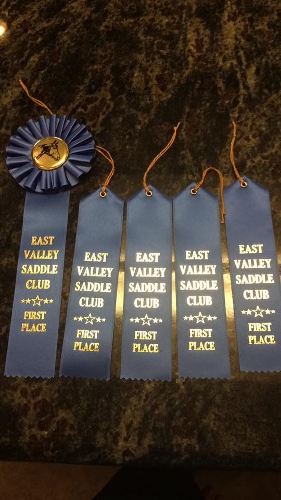 ---

"Mr. Fisher, Thank you very much for your kind encouragement at the Select world show this morning in the arena. .My sister and I are grateful to have took the initiative to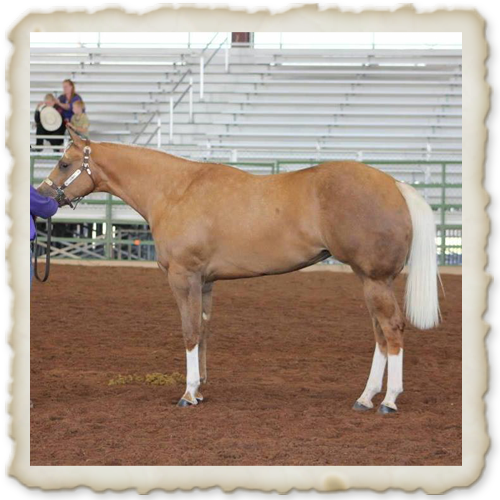 speak with you. Although you had a client that had a horse in the same class 3 year old mares you were most professional and helpful. Thank you, Stephanie Isaacson & Christine Isaacson"
-Very kind words posted on our facebook page by exhibitors who sought Fred out for help at the 2015 AQHA Adequan Select World Show
And later, after sending their mare "Ella" to Fred for three months of training:
"Fred has done such a great job with our mare. She is a whole new horse!!"
---

"Hey Fred,
Thank you so much for the lessons you gave me while I was visiting in Arizona and spending extra time with me on Fri. I learned so much and greatly appreciate your expertise. I look forward to working with you again next time I visit or feel free to let me know if you ever make it this way. It would be great to try and arrange a clinic and bring in some friends that would be interested in riding with you too. Thanks again for all your help and I wanted to give you a little extra cash for your time and knowledge. Hope you and your team have a great show season and I will definitely give you a call next time I am in the area :)!"
Staci Zeilermeir
---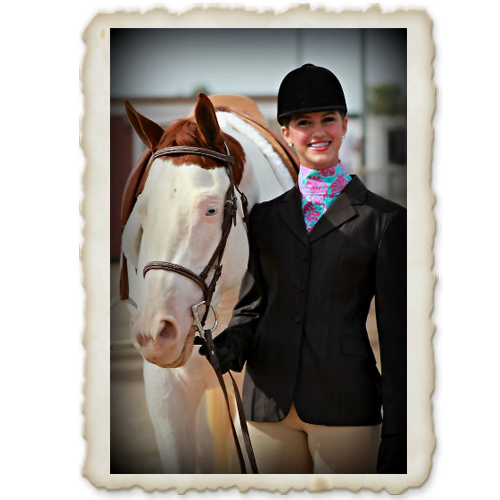 "A dream does not become reality through magic; it takes sweat, determination and hard work." This is exactly what Fred Fisher and the Light Rein team instill in their clients. We are beyond grateful to be a part of such a great group. We are a fairly new addition to the team and in just a few short months, I have seen such growth and development in the horses as well as Hailey & Hannah. Everything the Light Rein Team does, they do it with the utmost professionalism and class. On behalf of the Roman-Mousseau family, thank you for all of your hard work and dedication."
Deseree Mousseau (mom of Hannah and Hailey Mousseau)
---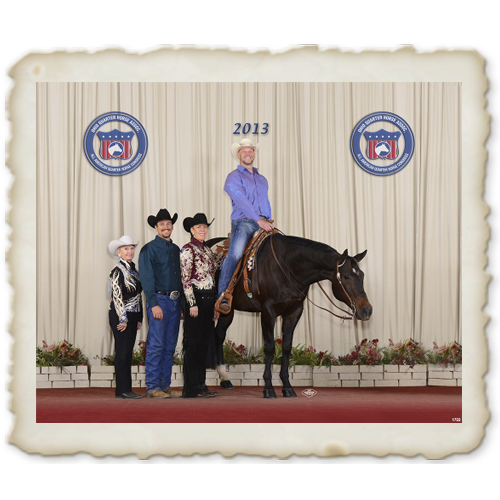 "Fred is truly amazing! He gives his heart and soul to help everyone meet their riding goals."
Kevin Kuzma
---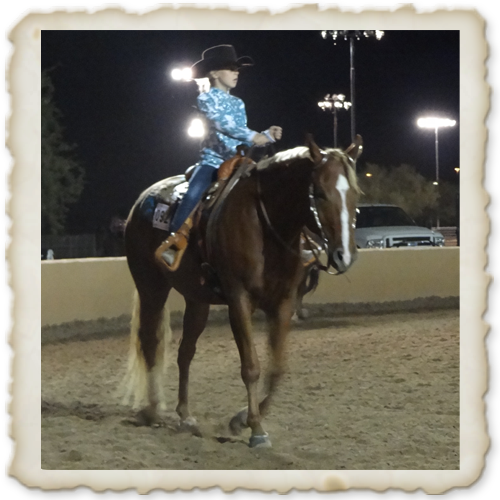 "Mr. Fred is an awesome and amazing teacher and trainer. He has taught me so much about riding horses. Mr. Fred has made me the rider I am today. Without Mr. Fred I would not be showing in the Blue Ribbons and winning the ribbons. Most of all I would not have my best friend … my horse Axel."
Samantha Buck (9 years old)
"Check out these two photos of my daughter and her horse trainer at yesterday's Blue Ribbon Horse Show. The smile on her face has nothing to do with proper English technique, Western bling or the number of trophies she won. Instead, it shows the genuine love and respect for her trainer, Fred Fisher. What a pair these two are!!! Thank you Fred and team Light Rein!" "This girl loves her trainer!!! Thank you, Fred Fisher for being such a positive influence in her life!"
Maria Buck (Samantha's mom)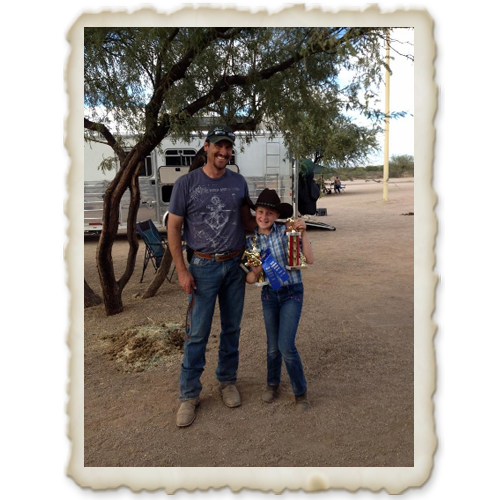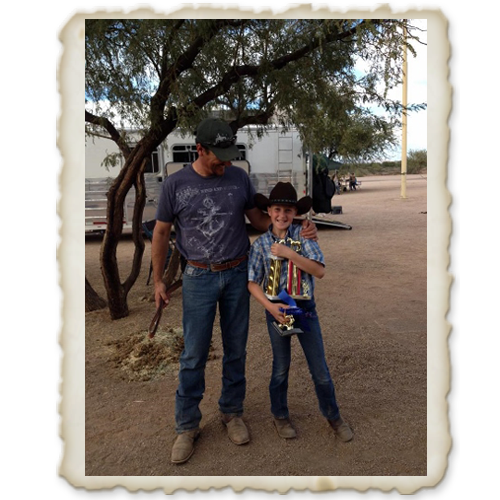 ---

"I had wanted a horse since I was 3 years old. That dream finally came true when I was 64 years old. I bought two horses, a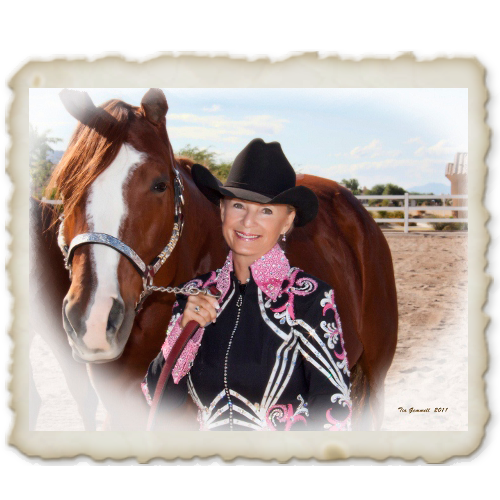 Palomino and a Paint. I didn't know anything about how to take care of a horse or ride. I met Fred at Marley Farms two years ago and started taking lessons. All I wanted to do was trail ride. I had never even thought about showing horses. Fred talked me into showing at a horse show on my Palomino, Angel, and we did well. I was hooked! I bought my AQHA show horse, Maddy, last year. First Time Everytime (Maddy) and I have come a long way since then. We got third place in Halter Class at the 2012 Silver Dollar Circuit AQHA show in Las Vegas. Fred qualified Maddy for the 2012 NSBA World Show in Senior Western Pleasure. We were also featured in the 9/20/12 issue of the Ledger newspaper; First Time Everytime & Glenda won Grand Champion in Halter & Showmanship class. I never dreamed I would be showing horses at 67 years old.
Thank you Fred!"
Glenda Roberts, Angel & Maddy
---

"My husband bought me 4 riding lessons for Christmas two years ago. After those 4 lessons with Fred, I was hooked on learning how to ride a horse the right way and have been taking lessons ever since. Fred is very patient and knows the right ways to get you and your horse riding well together. Each lesson is enjoyable and it is fun to see how your riding improves over time."
Patty Breisch
---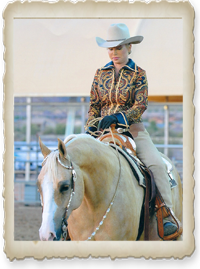 "I got back into horses about eleven years ago and have taken quite a few lessons with different trainers. Fred Fisher is the most patient trainer I have ever worked with. He's patient with not only my horse, Sheik, but with me. I have been taking lessons over the last year and a half with Fred and also have watched him give lessons and train other horses. Fred is a real horseman with great talent! Thank you for all your help Fred!"
Michelle Kohler
---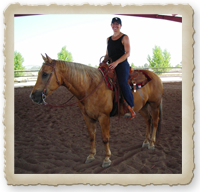 "At 43, I got my first horse (a beautiful Palomino gelding) and I had never ridden before.I was lucky enough to meet Fred and solicit his help with both my horse and my riding. I was so inexperienced and realized it was much more than I had ever imagined. I loved my horse and wanted to do right by him. The moment Fred walked into the round pen with my horse, I could see how Buster responded to him.

It has been 1-1/2 years and with Fred's help, I have come a LONG way. The more I learn, the more I realize there is to learn, but working with Fred has been amazing. My horse is in great shape, my riding has greatly improved and I want more! Thank you Fred!"

Roxanne Ferguson
---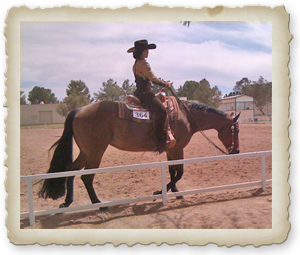 "Fred is an amazing horseman. If there was ever a "horse whisperer" it is Fred. He has also been great with my daughter, bringing her from fear to fantastic in the show ring in just 6 months."


Jane Aswege
---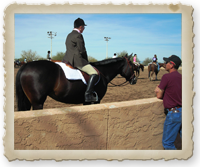 "I have known Fred for several years now and while I have been riding all my life, I am amazed at the things I never even knew! I still keep saying "Why didn't anyone ever tell me that before?" during my lessons.
Fred took my 10 year old Quarter Horse mare from never having been in a show ring to an NSBA World Show Qualifier in less than 2 years! And I was the one showing her! It was like a dream! I did not know that a horse could (and should!) be so responsive. Fred's patient training sessions with Etta and lessons for me have taken me to another level in my riding skills and my confidence. I am having the time of my life riding now!"

Julie Banister
---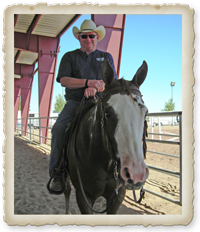 "After my lesson last Saturday on "Fred" (the horse), I was extremely pleased. It is hard to believe that I am the same rider that approached you less than a year ago. It is also hard to believe that "Fred" is the same horse. He was a stubborn, neglected horse that had not been worked for quite some time until you started training him. I know that even you had doubts about how far you could take him. It seemed like we might not make it at times, but, you persevered and now "Fred" can perform to a show-ready level. I am excited to learn all of his new "skills" especially riding without reins. Well, "Fred" is now a happy horse and I'm a very happy rider. I never would have believed that this was possible. We could not have been in better hands.

Thank you for everything"

Jim Clark
---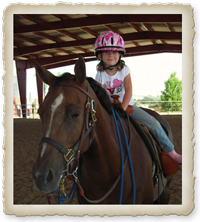 "My daughter and I both take riding lessons from Fred and have learned a lot from him. He is a great instructor. I definitely can ride better than when I started!

Thanks Fred!"

Vita Mendenhall (and Maya)
---

"Fred has helped me resolved a big headache in endurance riding: finding shoes that can sustain long rides on tough terrain. In the past, we had to shoe my horse every 3 - 4 weeks but now we can last a full 5 - 6 weeks. What sets Fred apart is his knowledge as a Farrier combined with the experience of a trainer. He understands exactly what challenges individual riders face in different disciplines."

Carin Adams
---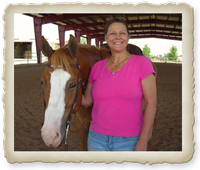 "When I bought my first horse, she was 8 years old and I was 58. As a beginner rider and NEW horse owner, well, enough said. I was lucky; although no more than green broke, my alpha- stubborn mare was sound and healthy. Within 6 months, I knew I was in over my head, and that's when I met Fred Fisher. He agreed to train both my mare, Chicory, and me. Although not willing to learn in the beginning (the horse not me), Fred's patient, gentle manner and extreme knowledge in training has turned Chicory into an awesome trail horse and the horse I always wanted! Fred trained my horse as if she was the most expensive show horse, even knowing she would never be shown.

Now training me is a little harder. I have gone from beginner to novice rider with confidence, and have learned much more than how to ride. I have learned about my horse's health and care, something he did not have to teach me, but did. One of the best things Fred said to me a few months ago was: "You are trying so hard to ride the horse you aren't relaxing and letting her do the work." I have since been practicing a lot on sitting and relaxing and letting Chicory do the work. It's great and way more fun.

I recommend Fred Fisher to anyone who has a horse (or rider) to train or perfect from show ring to just pleasure riding, Fred is great!"

Kristine K Miller
---