Farrier Service for the Phoenix Metro Area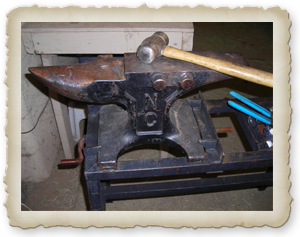 Do you need a Farrier who understands your horse's performance needs?
Would you like to have your horse shod by someone who rides and trains daily?
Does your horse travel straight, aligned and balanced?
Does your horse lose shoes regularly or "clip" itself?
Do you have a horse with special hoof care needs?
Does your horse need corrective shoes?

Fred Fisher has been shoeing horses for years in the Phoenix and East Valley area. He makes his customers happy and keeps their horses sound. Fred has been able to do this through years of hard work and practice on hundreds of horses, including his own. Imagine a Horse Trainer that can also shoe your horse? Not too many of those around!

Fred takes care of his own horses and his clients' horses the same way; with a thorough understanding of how to keep a horse well shod from the Farrier's point of view and also from the Horse Trainer's perspective. Combining this knowledge helps make Fred a priceless resource in the barn. Fred is someone who will take the time to look at and understand your horse's movement and isn't shoeing to match an arbitrary angle or look.

Every horse has different shoeing needs and the person that shoes or trims your horse is critical part of their health and happiness. Fred Fisher goes the extra mile with his patience and care with his clients' horses. It doesn't matter whether it's a horse that has soundness issues or special shoeing needs, or one needing just a simple trim, each horse benefits from his knowledge and expertise, both on and off horses. Schedule your farrier service today!