Fred Fisher's Light Rein Horses Blog
For Sale- Best Be Blazing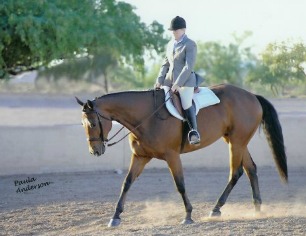 We have this terrific AQHA HUS -or All Around- Hot N Blazing gelding for sale. He's sweet and loves his job. 16.2 H, bay, 7 yrs old. Has been shown by a Novice Amatuer and placed 1st and two thirds in HUS, first time shown AQHA.
If you, or someone you know, is looking for a horse, please give me a call @ 480-215-7103.
I have a few others, as well.
This one is talented and special. Hope to have a video up of him this week.
Fred