Winner's Circle
New Youth Team Light Rein Member places in the Top Ten at Sun Circuit!
The newest member of Team Light Rein, youth exhibitor Hannah Mousseau had a great time showing Glenda's horse, First Time Everytime, aka "Maddy" at the Arizona Sun Circuit AQHA show, and placed 9th in both of her Western Pleasure classes!  Congratulations, Hannah, on your Top Ten placings!  This is a huge accomplishment at such a big show!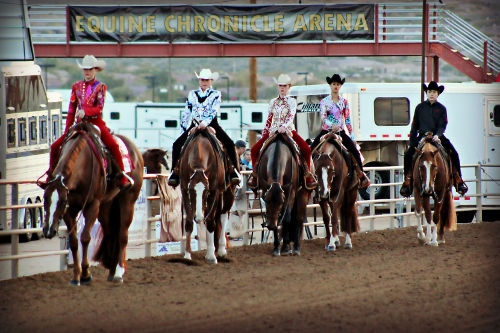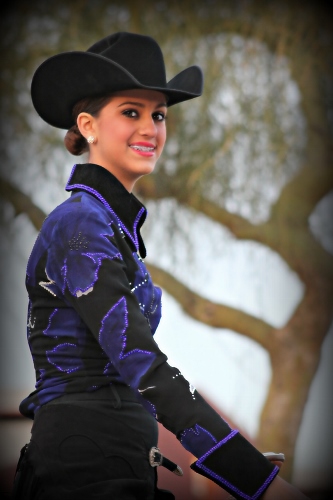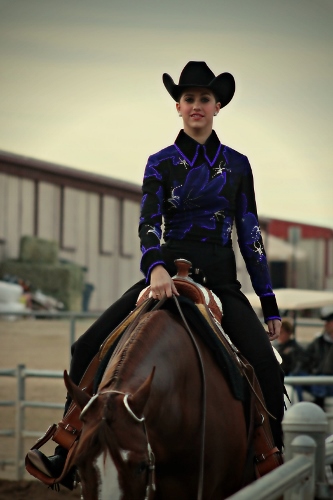 Team Light Rein Wins Again!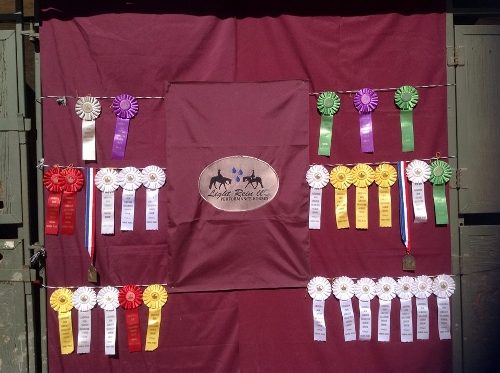 Team Light Rein is having a great show so far at the Arizona Sun Country Circuit AQHA show!  Fred and Glenda are enjoying great success with Bodiva and First Time Everytime in the Halter and Performance Halter classes, including First Place wins in Performance Halter for Glenda and "Maddy" aka First Time Everytime. The photo on the left includes all awards earned on show day #1 and the photo on the right is of all the awards earned through show day #2.  With two more show days to go and great success so far, Team Light Rein is looking forward to see what the rest of the show will bring!  Congratulations, Team!
One of our Team was a multiple Champion Award Winner at the AzQHA Year End awards banquet!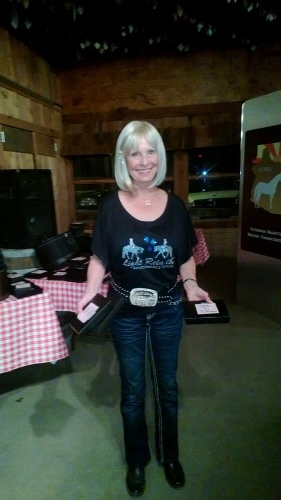 The annual Arizona Quarter Horse Association (AzQHA) awards banquet was held January 11, 2014 at the Pinnacle Peak Patio Steak House in Scottsdale.  Team Light Rein member, Glenda Roberts, was awarded multiple Champion and Reserve Champion awards for Halter events with her horses, First Time Everytime and Bodiva!  Glenda won two 2013 Champion at Halter buckles, and two 2013 Reserve Champion at Halter buckles!  Congratulations to Glenda on her multiple wins!  It's a great accomplishment, and we're so proud of you!
Team Light Rein earned multiple awards at the Arizona National Horse Show
Congratulations to Team Light Rein members, Fred, Glenda and Molly for their multiple awards earned at the 50th Annual Arizona National Horse Show held in January.  Our first AQHA show of the year was marked by great success in several events!  Fred and Glenda earned multiple awards in Halter events with Glenda's horses, First Time Everytime and Bodiva.  Glenda also earned awards in Novice Amateur Showmanship with First Time Everytime.  Molly entered both Novice Amateur and Amateur classes in both Showmanship and Western Pleasure, and earned awards in each class.  Congratulations, Team!!
Congratulations to Molly Fisher
Congratulations to Molly Fisher, the winner of the High Point Silver Buckle in the Novice Western division of the Blue Ribbon Horse Show Silver Buckle Extravaganza!  This was a tough, four-show series, with the last show being triple-judged.  Points for all four shows were added to determine the winners.  High Point and Reserve High Point winners received a silver buckle award.  We're proud to announce one of our own as the High Point winner!