Winner's Circle
Blue Ribbon Weekend was terrific!
What a great weekend!
Everyone who showed did terrific in their classes! It was a really fun day at Westworld.
This is a windy shot of the ribbons haul!
Congratulations to Glenda Roberts & First Time Everytime!
Nice Job in your Western Pleasure class at the September 2011 SAQHA show this weekend in Tucson! Third out of 9! Great riding!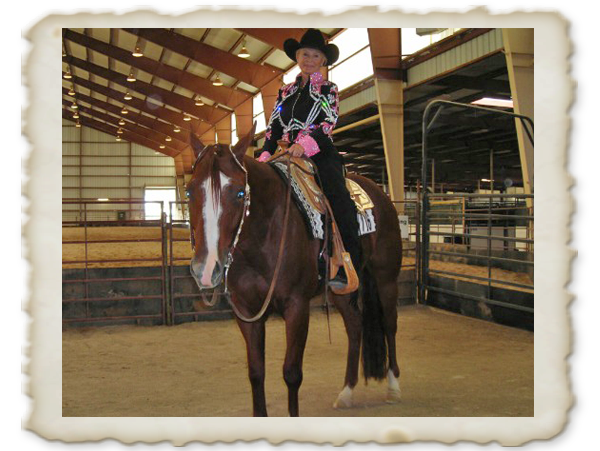 Vicki and Angel at EVAHA March 2011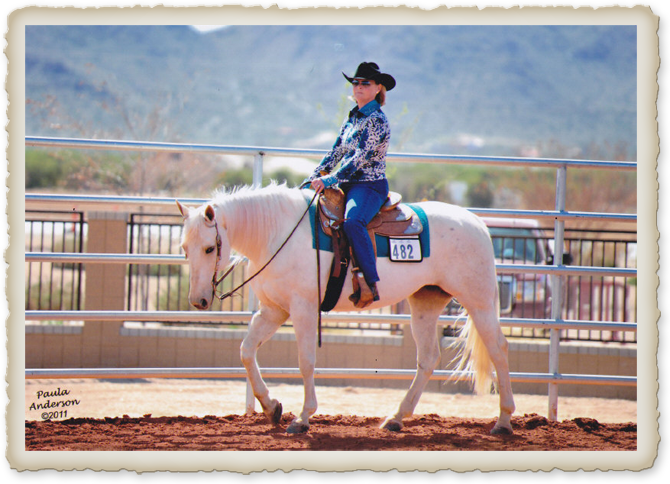 Just got this nice shot of Vicki Wilson and Angel, at the March EVAHA show, in an email today.
It was a fun day and everyone did great!
Vicki: you look great! Looking forward to having you back this fall!
Winner's Circle 2010
Molly Fisher on Radical Hanna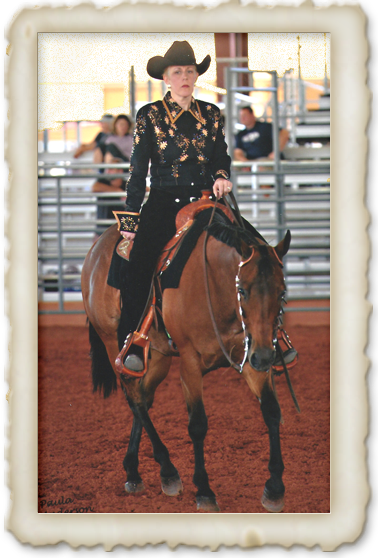 Molly won the Hobby Horse Horsemanship Pattern Class and a $100 Gift card from Hobby Horse!
Great job!
May 16, 2010 EVAHA show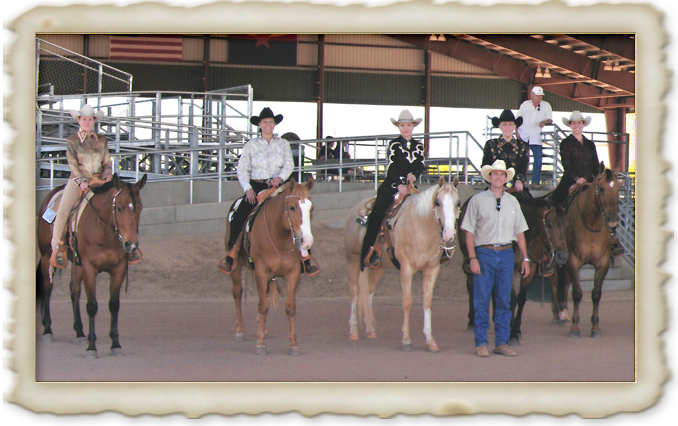 Fred's clients at the May 16, 2010 EVAHA show having a blast!
Everyone did really well and had lots of fun!
Our group was in the first 3 places in each class!

Congrats to our class winners:
Julie Banister with Western Asset
and
Molly Fisher with Radical Hannah
Congratulations to Leslie Donelson and Ima Treasure Box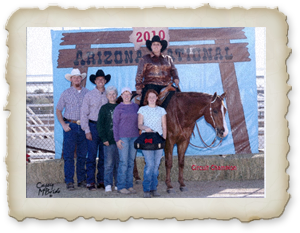 Arizona National Horse Show
Scottsdale, AZ
Circuit Champion Winner
Western Pleasure
Winner's Circle 2007
---
Congratulations to Kevin Fisher and Chicka Cha Cha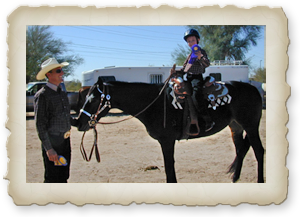 East Valley Arabian Horse Association-- Western Pleasure-- Leadline Class Win
---
Congratulations to Julie Banister and Chicka Cha Cha