Fred Fisher's Light Rein Horses Blog
We Love How Our New Stall Drapes Look In VEGAS!
We were able to use our new stall drape setup for the first time in Vegas at the EMO Western States Championship Show and The Celebration AQHA Show in Las Vegas, and we LOVE how they Looked all set up for the first time at that venue! Our drapes were the talk of the show!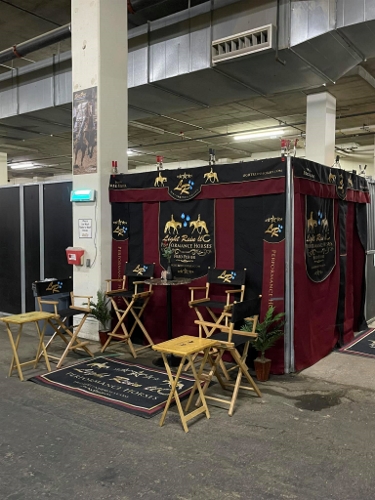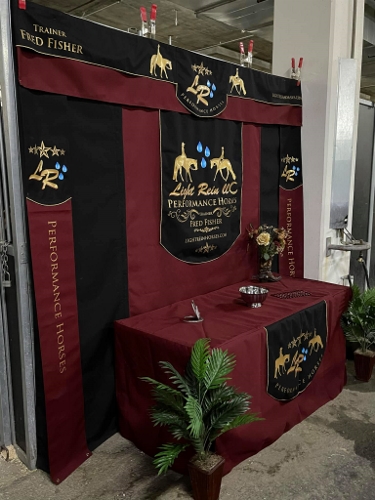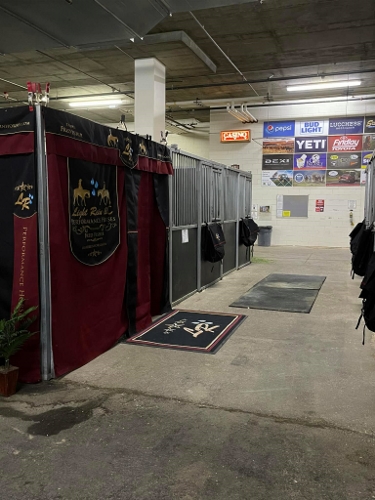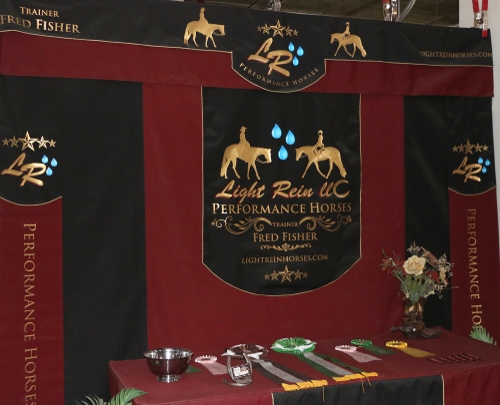 EMO Oops!
Oops they spelled it wrong! (this is our sponsor banner in the main arena)…but they fixed it and ordered a new one! Way to go, The Celebration & EMO Western States Championship! We greatly appreciate that! We didn't even have to tell them! #RideOn!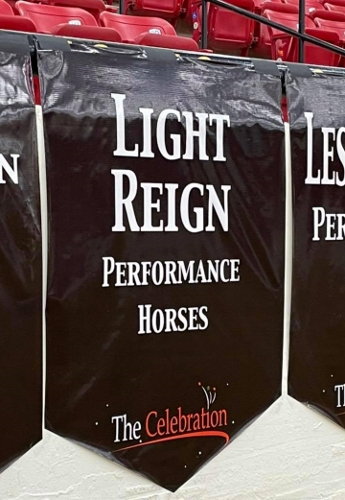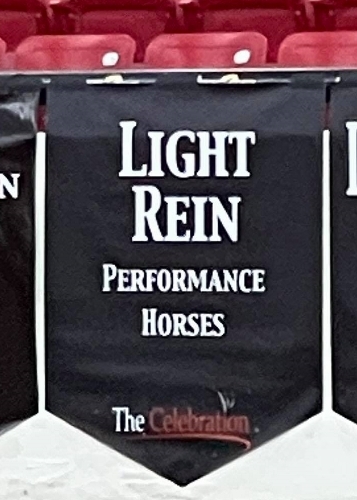 You "Light Rein" Up My Life!
We're MOVING!
Team Light Rein is about to have a new home!! Our Chandler facility has sold to a commercial developer, so we took the opportunity to relocate to the North Phoenix/Scottsdale area, just 10 miles from Westworld! Our new facility, Pinnacle West Equestrian Center is a world-class facility with all the amenities you would expect to see in such a facility, including a covered arena, private barn with huge stalls which have fly misters and water misters as well as individual lights on timers, private lighted arena, huge turnouts, hot/cold water wash racks and much more! Check out more photos on our The Facilities page, or give us a call to come see it in person! We'd be happy to give you a tour! We are very excited to relocate to this area and look forward to a new future at Pinnacle West!