Fred Fisher's Light Rein Horses Blog
Our Team Grows On!
Here we GROW again! #TeamLightRein would like to extend a warm welcome to our newest Team Members, Carla and Duane Vetter from Bismarck North Dakota and their horses "Tess" and "Doc"! We're happy to have you join our Light Rein family! #RideOn!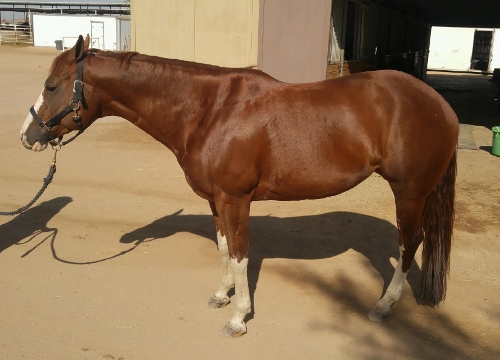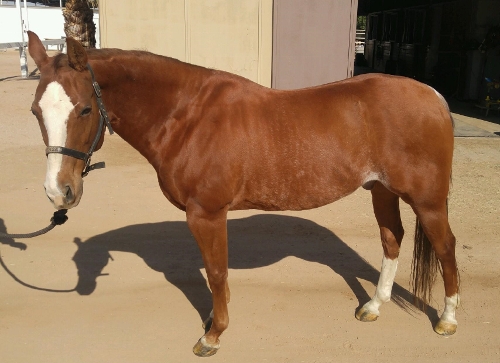 New Ad for the Arizona Horse Connection Magazine!
Look for our new full-page ad coming soon to the Arizona Horse Connection magazine!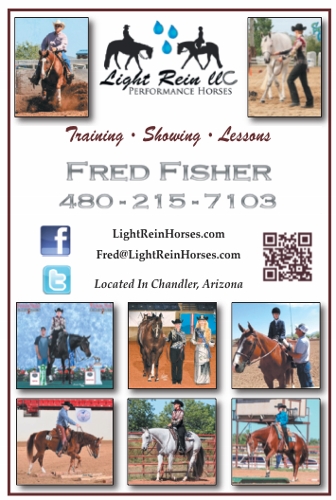 Fred Will Judge the ANLS Show-Off Circuit This Weekend!
C'mon out to the ANLS Show-Off Circuit this Saturday! Fred is judging! #RideOn!
Help Us SAVE the Longest Running Show in AQHA HISTORY!!
The Historic SONOITA QUARTER HORSE SHOW has the unique distinction of being the longest continuously running AQHA show in history, with the 2019 show its 81st year in a row! But this amazing, historic show is in danger of ending for good! You can help us SAVE THIS SHOW by getting the word out to everyone to come and be a part of history by attending the show in 2020! The photo below is of the Sonoita show on its 25th Anniversary in 1940. Look how crowded the show grounds were! Let's bring it back to its old glory by getting everyone to attend once again! There are so many wonderful reasons to attend the Sonoita Quarter Horse show! Here are just a few: The drive to get to Sonoita is easy and scenic. Any size rig can easily navigate the beautiful drive, only 2.5 hours south of Phoenix. There are many wineries in the immediate area with wine tours offered throughout the year. Several great restaurants are located in the immediate area, including a brewery with delicious Mexican food, a cute cafe, and an atmospheric steakhouse with live music, among others. There are also several very nice bed and breakfasts in the immediate area, as well as RV spots on the show grounds and the Sonoita Inn right next to the show grounds, so lodging options are plentiful and convenient. The footing in the two arenas has improved greatly and is continuously being improved, and the barn stalls are oversized and roomy. A VRH show has been added to the AQHA show, so Ranch horses have a whole host of classes to enter. Rail and pattern classes abound as well, with Rookie, All-Breed Anyone Can Ride, and Walk-Trot classes offered in addition to a full slate of Amateur and Open classes. There is a very economical all-show entry fee option, so you can enter as many classes as you like for one low fee, or pay by the class, your choice. Buckles are offered for All-Around winners in all divisions, and beautiful oversized ribbons are offered for 1st through 6th place in all classes. Additional awards are planned for the 2020 show as well! Get your show photos from the professional photographer on hand. The weather in Sonoita is beautiful and cool in early October, typically with highs in the 80's during the day and light jacket weather in the evenings. The friendly, fun atmosphere at the Sonoita Quarter Horse show is unrivaled anywhere! Everyone is so friendly and nice, it has become one of our very favorite shows for just that reason! And the number one reason to attend this show...the HISTORY! We feel honored each year to be able to attend the show and be a part of History. We would love to see the Sonoita show reach its 100th year in a row, and we will do all we can to ensure that this will happen. Come join our Team at the 2020 Sonoita Quarter Horse show and be a part of AQHA History with us!