Fred Fisher's Light Rein Horses Blog
Want a Trainer Who Really Cares?
Meet the New VP!!
A HUGE CONGRATULATIONS to our amazing trainer Fred, who has now become the Vice President of the Arizona Quarter Horse Association! #RideOn!
Fred Featured in Arizona Quarter Horse Magazine!
Our awesome trainer Fred was featured in this month's Sun Circuit edition of the Arizona Quarter Horse magazine due to his honor of being named AzQHA Most Valuable Professional Horseman! #RideOn!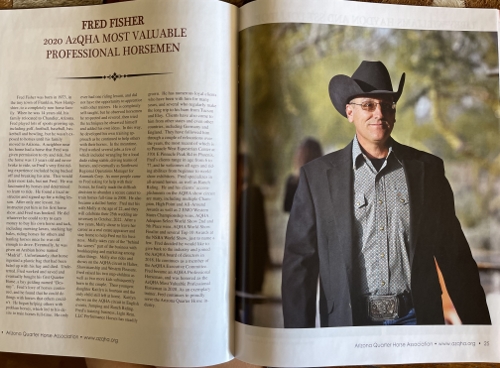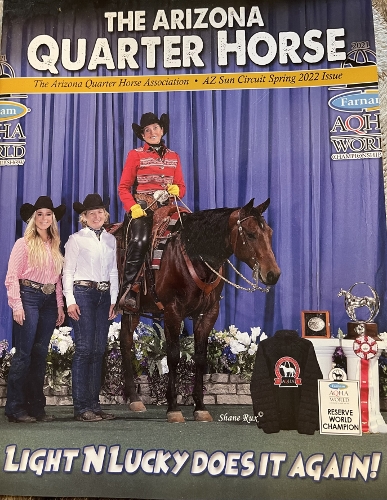 Traveling in STYLE!
So this happened! #TeamLightRein horses will be traveling to shows in style! We beat out 4 other buyers to take this trailer home from Sun Circuit, who now have to wait until December at the earliest to get theirs! It's a brand new Cimarron NorStar 6-Horse with TONS of storage and it hauls like a dream! #RideOn!