Fred Fisher's Light Rein Horses Blog
EVAHA show on Sunday!
Who's in?
Looks like we are heading to EVAHA on Sunday for a fun day of showing! Always fun at this show in Queen Creek.
Let me know if you'd like to join us.
Don't forget-- I am still looking for that all-around AQHA horse. Needs to be suitable for a Youth rider or Novice Amateur. Something seasoned that can be good in most situations, plus handle showing. Maybe 8-12 yrs old.
Please call me @480-215-7103 if you have what I am looking for!
Fred
Looking for an all-around horse
Happy Mother's Day to everyone out there!
Hope you are able to spend time with the Mom(s) in your life!
I am currently looking for an all-around quarter horse for a client. Must be a good match for a Youth/Novice Amateur. Please call me, to discuss details, if you have a possibility.
Thanks,
Fred
480-215-7103
Happy Mother's Day!
It's Mother's Day weekend!
Celebrate with your family, if you can.
Marley Farms is having a Mother's Day Event with free admission to the petting zoo for mothers. The weather is going to be beautiful, so I hope you all can get out and enjoy!
Have a great weekend!
Happy Mother's Day!
Sully is making some serious progress!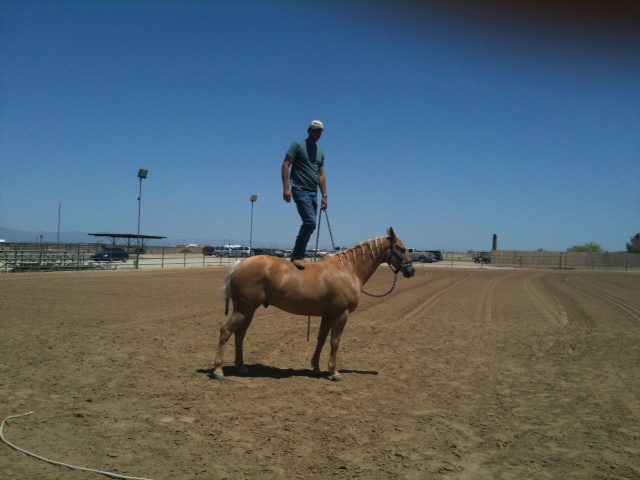 Check out just how solid Sully is getting! Can you see the smile on my face?