Fred Fisher's Light Rein Horses Blog
Go shopping!
Below you will find the spring savings coupon for great savings off of already great prices at Crazy Horse Saddle Shop.
Stop by and tell Paula that I sent you!
Bring a copy of the coupon to get your savings!
Time to Shop with your Crazy Horse coupon!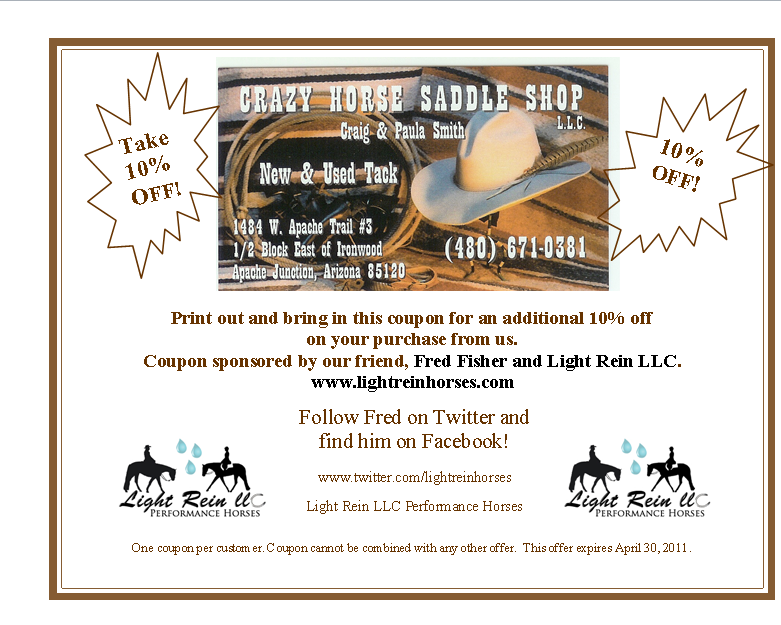 New coupon for Crazy Horse Saddle Shop
We will be posting a new coupon later on today for Crazy Horse Saddle Shop.
It's time to stock up on supplies like reins, saddle pads and cleaning supplies for your horse.
Sun Circuit Fun!
Made it up to Sun Circuit to show a couple of times. What a great show.
The competition was extremely deep and Hannah and I hung in there. I was happy with how she did and that she improved from class to class, as well. Did some shopping with clients, visited JC Adams (Amazing Animal Cracker!) and got to watch the "Down the Rail Challenge." Those working cowhorses were amazing! Made me want to jump on one and compete!
Love the Sun Circuit show!