Fred Fisher's Light Rein Horses Blog
Coupon for Crazy Horse
Print out and bring in this coupon for an additional 10% off on your purchase from us.
Coupon sponsored by me, Fred Fisher and Light Rein LLC.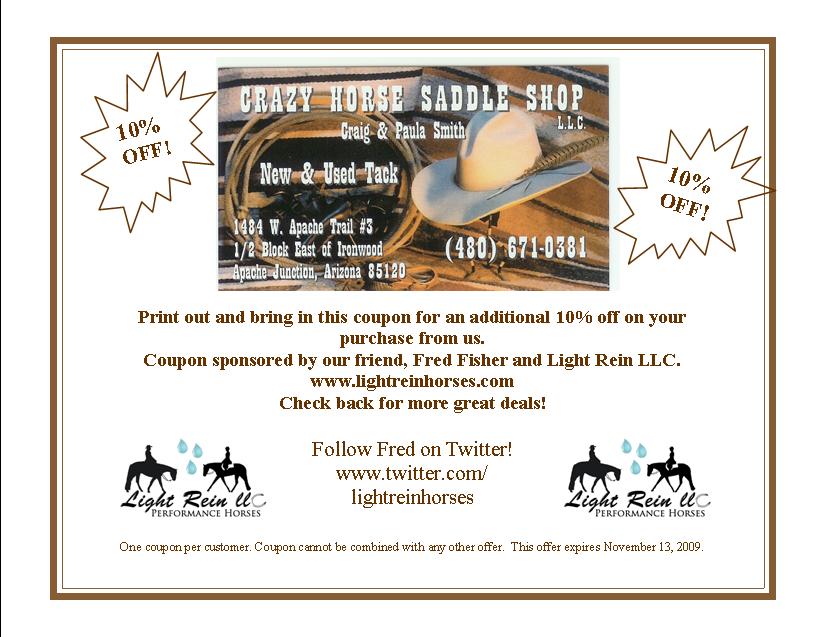 Great Sale at Crazy Horse Saddle Shop
Hey everyone, I just got this flyer from Crazy Horse Saddle Shop in Apache Junction, AZ. Some terrific deals on Nov 14th! Come by and save!
Check back in for coupons and more sales too!